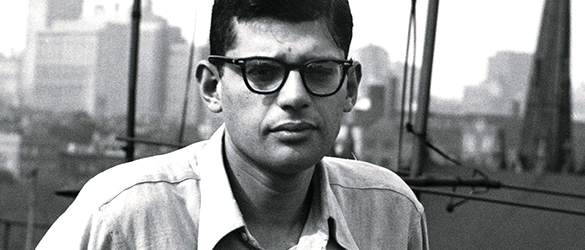 Because of the shift in days for Ginsberg we've run into a little bit of a problem with a student who'd really like to present on "Kaddish" but won't be able to be in class on the new day for "Kaddish." To accommodate this situation — and with the blessing of the other students presenting on the affected days — we're going to shift the reading list just a little bit, as follows:
September 23rd: "Kaddish," "Europe! Europe!," "Transcription of Organ Music"
September 25th: all of the other poems listed for both the 23rd and 25th aside from the above
"Kaddish" is the longest poem you'll read this term, though its length benefits its intentions, and so though it might not seem like it, the readings for each day are still relatively balanced. Thank you all for your flexibility.